Mayan DMS File Upload plugin allows user to seamlessly upload and download documents to/from Mayan EDMS. There are three components of this plugin.

Mayan File Upload - Upload & Download
Mayan Option Binder - Allows user to populate the values of Document Types, Cabinets and Tags from Mayan EDMS.
Mayan File Formatter - Allow user to format the filename and download the file directly from the datalist.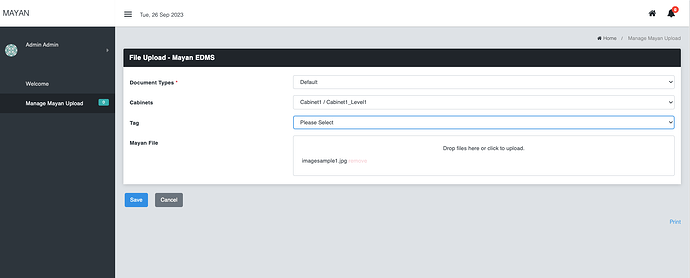 https://dev.joget.org/community/display/marketplace/Mayan+EDMS+Plugin
GitHub repository: