Hi,
one of Mayan's great features is the automatic generation of document previews whenever possible. This is working excellent for a wide range of MIME types.
However in my case I'm working a lot with STP/STEP files, which is a text file containing 3D model data. As Mayan's guess to handle it as a text file, it also generates a text preview. For this case this is not neccessary.
Is there a way to define an icon to use as preview images for some MIME types instead of generating a "real" preview?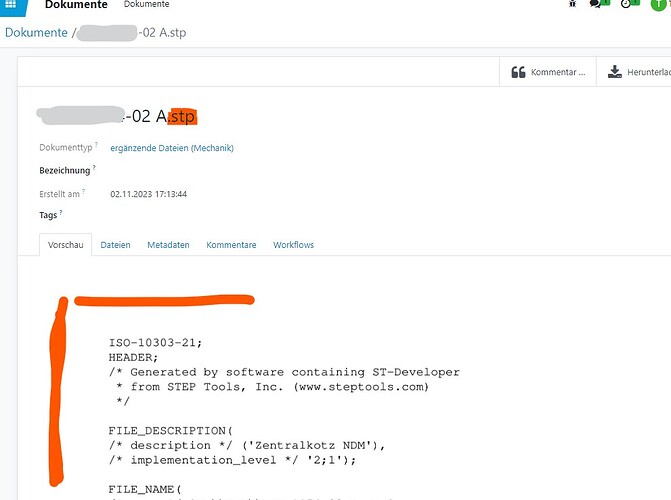 Best regards
Torsten