An international co-learning and e-mentoring Community of Practice (CoP) devoted to improving the employability skills and work opportunities. Mayan EDMS is used to manage the Open Educational Resources of the platform.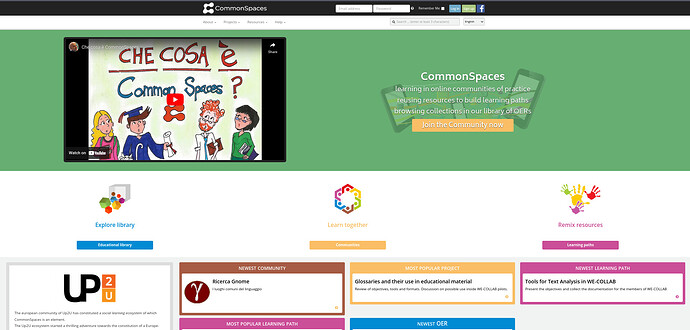 CommonS (= Common Spaces) is an Erasmus+ project funded by the EU, aimed at experimenting new forms of co-learning, e-tutoring and e-mentoring.

The Commons Platform will support Communities of Practice (CoPs) in their activities. CoPs will comprise teachers, students, young and senior professionals; they will work mainly to the retrieval, adaptation (including translation), reuse and remix of available educational contents, to be used as building blocks of learning paths.

We will start by creating a Django starter project that will customize and wrap the Mayan-EDMS application in order to be able to create a Sample OER Library (OER = open educational resource).
---
No member of Mayan EDMS or Mayan EDMS LLC is or has been involved in the project. The information about this project is solely based on public data found on publicly available web locations.