I'm not sure if this is the intended use for the workflows and the attach tag action of the workflows, but I am trying to set it up to automatically tag a document based on the contents of the document (currently with state tags (i.e. Alabama, California, Colorado, etc.)).
When running the logic through sandbox, I get a positive result back for the text 'california' being in the document.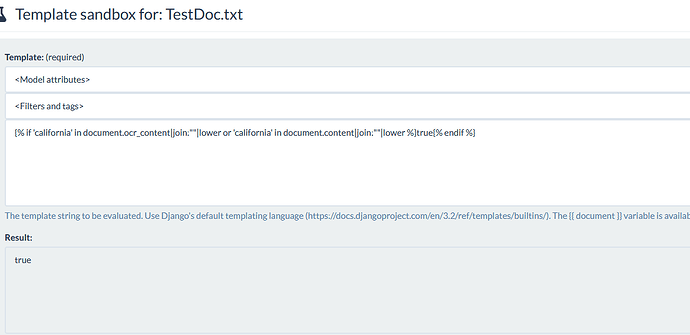 However, when the workflow is triggered, the tag is not added to the document. I am assuming I am probably missing something simple, but some guidance would be great!
Thanks!